Have you ever wondered what type of events an olive oil production farm could hold? As you probably already know, many oil tourism country houses can welcome sybaritic travellers. But they can also offer a unique location, a spectacular natural environment to hold any event, any private celebration. But…
What events can ideally hold an olive grove?
Corporate events.
Weddings and anniversaries.
Private or family acts.
Charity events.
Gastronomic events.
1. Corporate events.
Special meetings, conventions, corporate conferences or even symposia are the type of business events that an olive farm could hold. If you think about it, in the current context, the growing demand for natural environments when it comes to holding business or MICE events makes complete sense. On the one hand, outdoor spaces guarantee greater security. But, in addition, places like an oleotourism offer attendees an idyllic place that breaks with the business and city scene.
This place allows leaving a positive imprint on the memory of the attendees. Additionally, the complementary activities and services are a great incentive in these MICE events, where attendees can enjoy a quiet and private environment afterwards.
Moreover, an olive farm offers a unique, differentiating and isolated environment where it is possible to control all the details. Especially if the objective of this type of event is to improve the work environment in a more relaxed setting, promote products (even more if they are related to the gastronomic sector), or even consolidate working relationships with potential clients or partners.
2. Weddings and anniversaries.
Weddings and anniversaries are usually moments in the life of a couple full of happiness. These celebrations taking place with the most beloved friends and family deserve to be in a unique environment. Therefore, from spring to autumn, whenever the weather is ideal, choosing natural and open places for the venue is usually one of the most successful choices.
And unsurprisingly, an olive grove -with its trees, passages, and natural splendour- offers the couple and their guests an incredibly magical and elegant atmosphere. A landscape of these characteristics surrounded by elements of mother earth, where green, brown and ocher tones stand out and from where it's possible to appreciate a light show at sunset, is the perfect setting to guarantee unforgettable memories.
Thus, for those who love rural settings with a Mediterranean character, an olive farm is a great choice. With its inviting atmosphere, its exteriors full of life and tradition, attendees will find perfect corners to immortalize the very best moments of that day.
And there is no doubt that, if this olive farm is in Mallorca, the possibilities of enjoying more activities in the sea, the city and the enchanting villages make it even more appealing.
3. Private or family acts.
Likewise, a grove farm with those unique characteristics can also become an ideal place to celebrate private and familiar events besides weddings and anniversaries. An olive farm offers a welcoming venue where guests of all ages can enjoy themselves whether they celebrate communions, baptisms, birthdays, friends' gatherings or even graduations.
And it is that oleotourism can offer great versatility in the setting of social events, always with a focus on nature and the most traditional space. But, in addition, for those people in love with Mediterranean cuisine and its products, it is possible to liven up the days with activities in which olive trees and their stellar product, extra virgin olive oil, are part of the entertainment of guests.
4. Charity events.
Increasingly, organizers of charity events seek to minimize the environmental impact that the organization entails while guaranteeing the success of this type of event. And on the warmer days, outdoors such as rural farms and olive groves offer a natural setting in which the maximum is to respect and appreciate the surroundings.
The positive environmental impact that olive groves have on the ecosystem is perfectly aligned with the values of those charity events that look out for the sustainability of the entire organization.
Besides, a natural setting offers a special warmth that makes it easier to sensitize and educate attendees on the importance of eco-responsibility as well as the purpose of the event.
5. Gastronomic events.
Of course, an olive farm is one of the best imaginable places to hold culinary events. On the one hand, olive groves are the perfect Mediterranean setting to carry out gourmet tastings and gastronomic workshops. Cuisine lovers, chefs and culinary experts who want to learn new techniques and/or enjoy exquisite preparations.
On the other hand, since this type of farm is surrounded by olive trees, you might think attendees will want to taste extra virgin olive oil. And, in fact, for the most sybaritic visitors, trying the most distinctive product of the Mediterranean diet and taking a tour to learn about the culture of olive oil is already an event.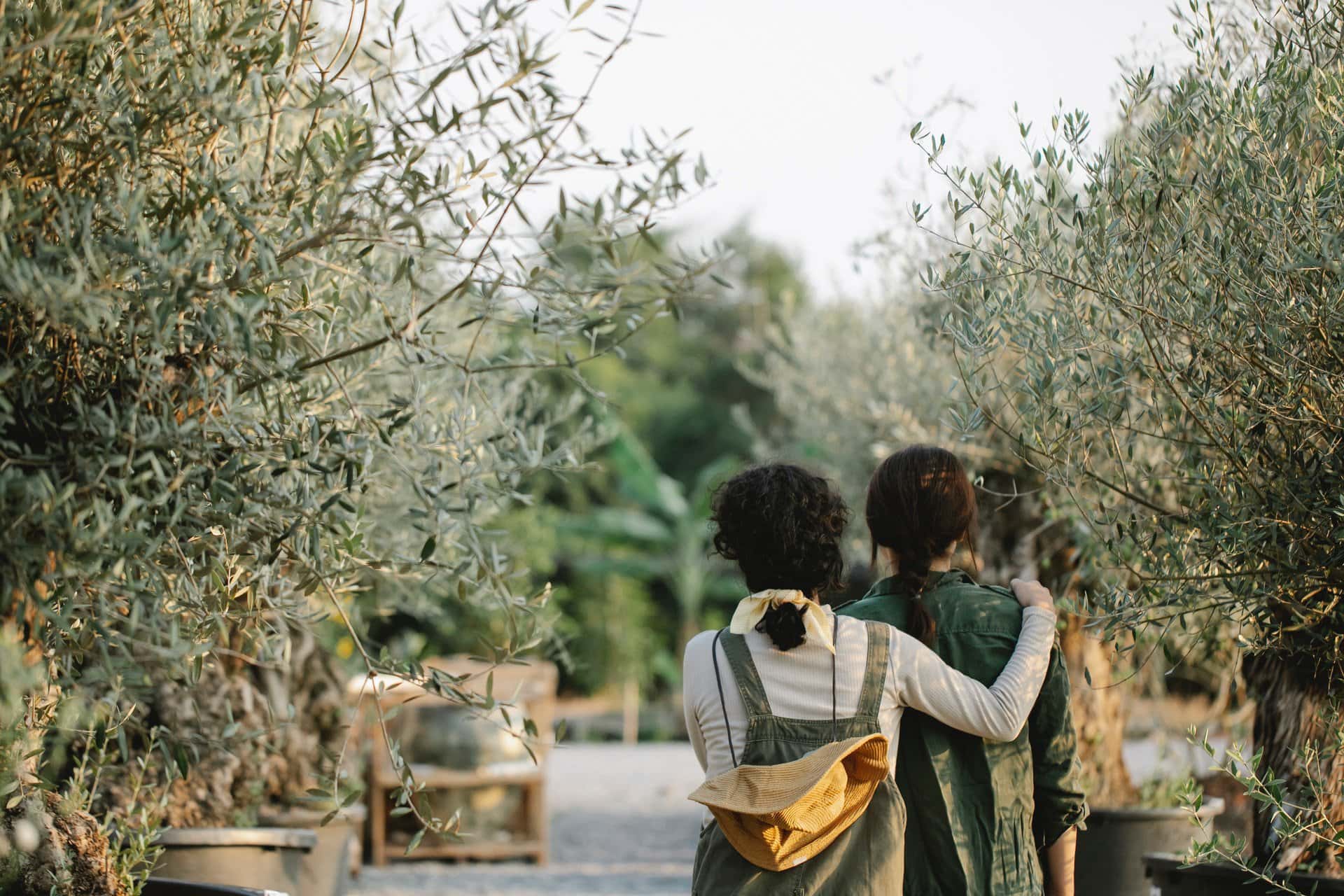 Because, in an olive farm, visitors have the opportunity to enjoy an amazing gastro-cultural experience. Here is possible to learn what the production of liquid gold consists of and to carry out a luxury tasting to know the nuances of one of the most important products in Mediterranean cuisine.
Susbcribe to our newsletter