One of the most special moments in a couple's life worths being celebrated in an equally formidable place. Many say that Mallorca, with its beaches, its landscapes, its climate, its culture and its gastronomy is a paradise, and we cannot help but agree with it. The island of Mallorca offers spectacular settings to host a wedding and to enjoy the following honeymoon, regardless of the budget. However, not everything in this celebration is choosing where is going to be hosted and that's why we want to talk about a few tips that will help you organize your wedding in Mallorca.  
What should you consider when organizing your wedding in Mallorca? 
Type of wedding 

Season of the year 

Venue 

Number of guests 

Day vs. Night 

Catering 

Transportation 

Photography and/or video 
1. Type of wedding
When organizing your wedding in Mallorca, it's essential to think about the type of event you want to carry out, that is, you need to choose between a religious or a civil wedding. In the latter case, for it to have legal validity, first you will have to get married in a town hall or Court.  
To do this, if you want it to be in Mallorca, you must first request the matrimonial instance at the Civil Registry or Court where they will inform you of the documents you need to present (such as your birth certificate). In the case of residing abroad, your Consulate must prove your place of birth and residence in the last two years, besides, a certificate of marital capacity will be necessary as determined by the law of your country of origin.  
If it's a religious wedding, let's say Catholic, the process will be easier since the church or hermitage will prepare the necessary papers to carry out the wedding, including those documents that must be signed and requested in advance. Of course, in any of the cases, you must always keep in mind who the witnesses will be, who must also sign in agreement.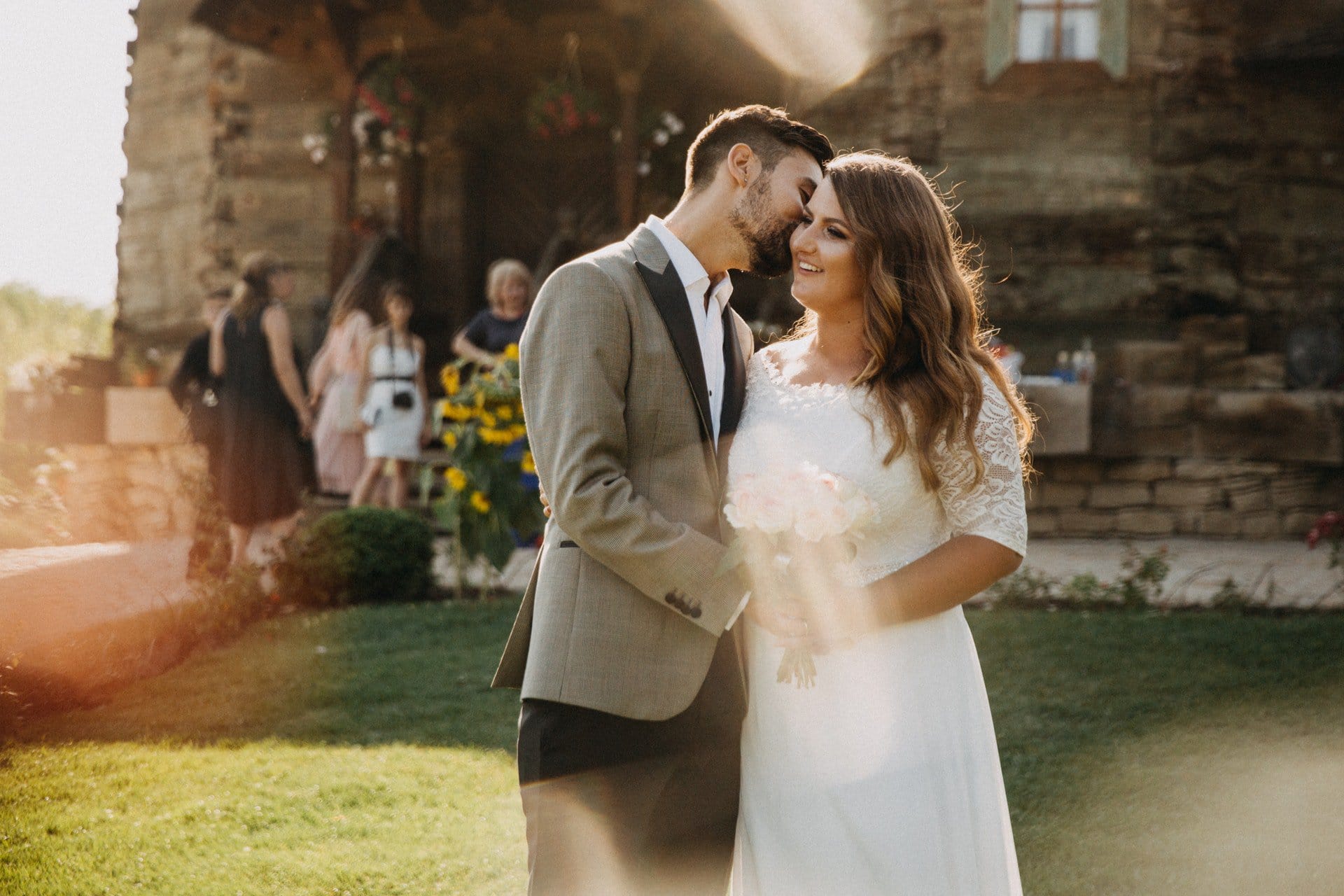 2. Season of the year
Mallorca is a Mediterranean island where the sun shines practically all year round. However, it's possible to find days with rainfall between November and April, for whom it could also have its charm. It's worth mentioning that in the villages across Tramuntana the temperature drops a few degrees compared to the coast and 'es Pla' (the plain), however, it's possible to enjoy cool and comfortable days in any season of the year.  
Generally, weddings tend to take place between spring and fall, when days are longer and you can witness spectacular sunsets, which is ideal for those who want to have an evening wedding. However, it's also true that between May and September there are a greater number of requests for venues, although you can always find a spectacular location to carry out yours:  
3. Venue
As we have mentioned, Mallorca offers infinite possibilities when choosing a venue. It all depends on personal preferences. On the island you can find coastal places with views of the Mediterranean, natural spaces in magical villages of the Tramuntana, spectacular hidden villas, hotels specialized in weddings, states for all types of budget…  
The venue can also be a thematic one or even take place in more specific areas of the island if you wish. For example, many Mediterranean gastronomy lovers decide to get married in representative places of this cultural wealth, such as our olive grove, where it's not only possible to carry out this event surrounded by spectacular views but also immortalise a great experience in a natural environment full of beauty. Additionally, here you will be able to opt for a sustainable wedding.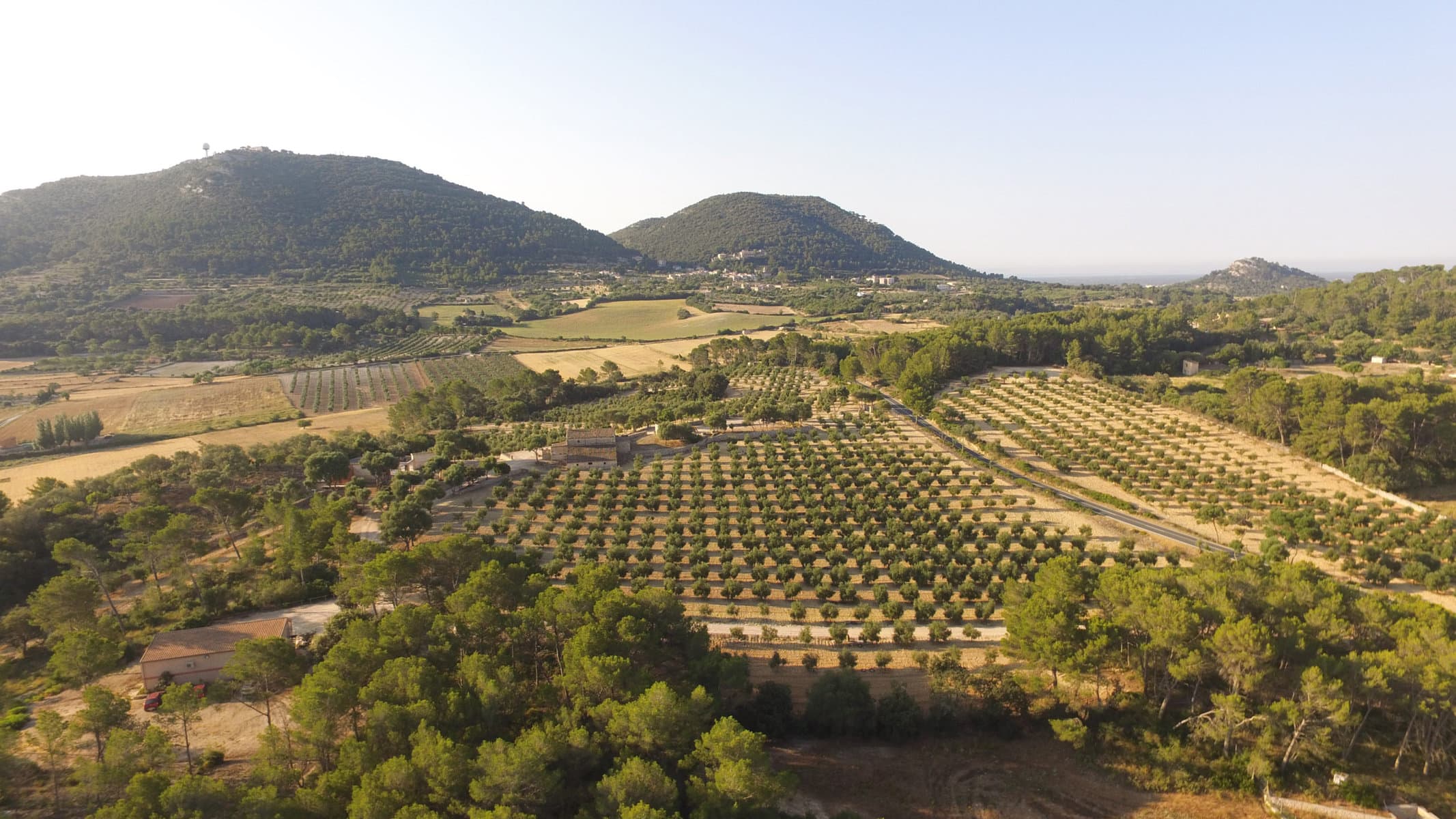 4. Number of guests
When you choose the place for your venue you should also consider the number of guests allowed, depending on whether you want to have a more intimate wedding or a bigger event. In any of these cases, your guests will want to know the type of etiquette of your wedding to dress appropriately, especially if the event takes place during the day or at night:  
5. Day vs. Night
At a wedding, the time of day can determine not only how the guests should dress but also the activities that will take place during the celebration, the type of setting of the venue, the lighting (especially if it takes place outdoors) and the props needed so that the guests are comfortable and have a great time. and even the type of catering.  
6. Catering
If you hold your venue on a Mediterranean island such as Mallorca, traditional gastronomic products are a must. Although culinary elaborations can be as complex or simple as desired, the ideal would be to take advantage of the island's resources to offer quality Mediterranean dishes cooked with extra virgin olive oil.
Besides, it is possible to opt for a more relaxed service by offering various appetizers for a longer time and then only a main course and dessert, or offering several dishes linked with the speeches of some of the guests.  
7. Transport
It is always a good idea to provide transport for guests unless your chosen venue for the celebration has rooms available for all or most of the guests. If not, and your choice is to rent a bus or minibus depending on the number of guests, consider a flexible departure timetable. If people of a wide age range attend your wedding, many will want to leave earlier.  
8. Photography and/or video
This is a very important day in the life of a couple, that's why it's crucial to have a photographer and/or a camera person immortalizing the most special moments. This will allow you to experience once more what you felt that remarkable date, the start of a new story together. It is not necessary to pose if you don't want to, that's why many professionals can go unnoticed by portraying the happiness of the newlyweds and their family and friends, recording magical moments, feelings and radiant smiles that recall the events of the day.
Susbcribe to our newsletter